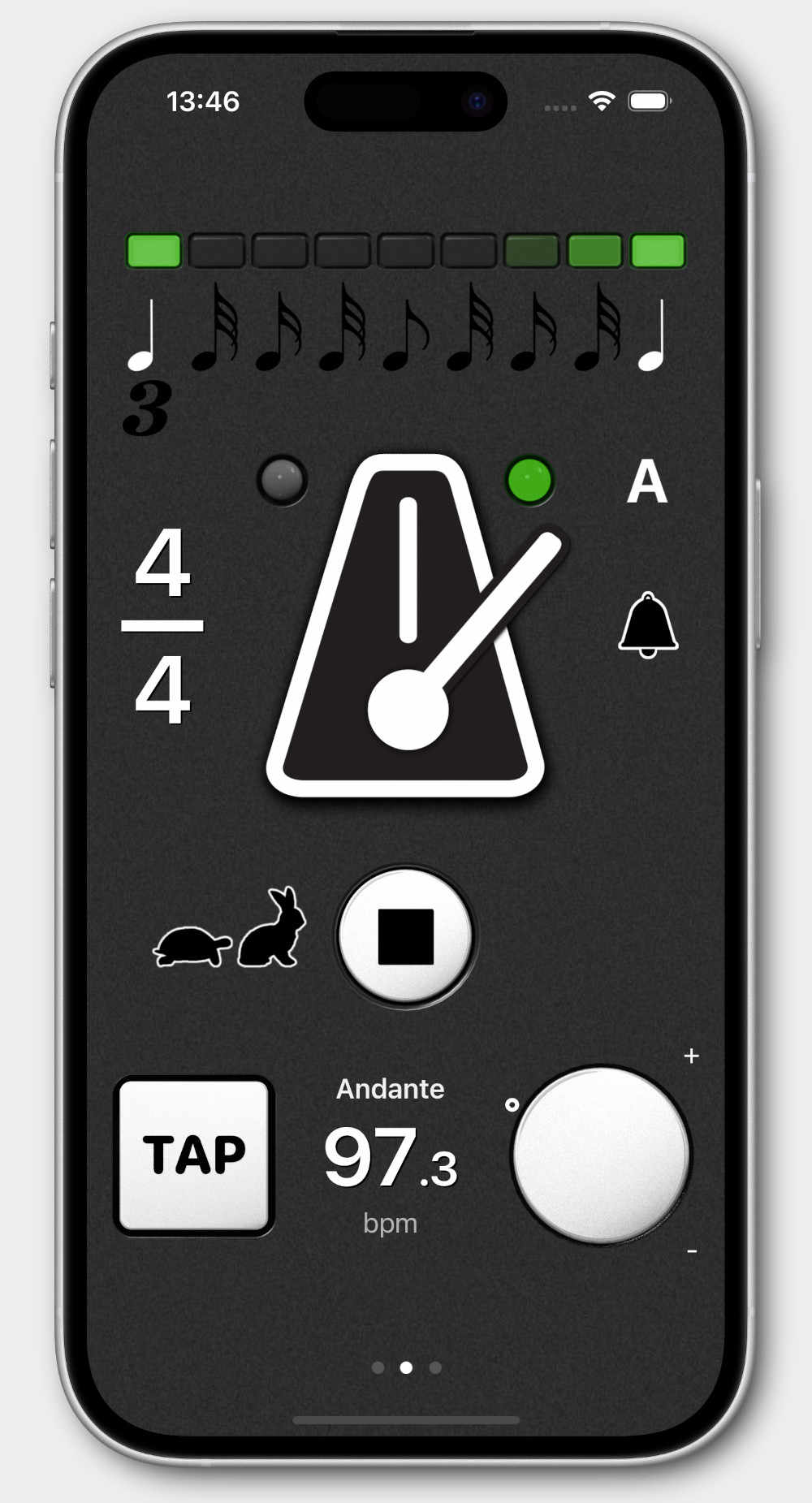 Features
TAP Tempo
Create and save your own click patterns
Turtle-Rabbit-Mode to learn faster
Create your own presets for quick access
Sync all your devices via iCloud
Operating System
iOS 13 or later
Download
Metronome view
Swipe right to get to the settings and configurate the metromone to your likings. Swipe right to get to the presets.
| | | |
| --- | --- | --- |
| | | Turtle-Rabbit-Mode |
In this mode the metronome plays one bar in halved speed and one bar in the normal speed. This mode is made to make quicker progress with your practice.
You can setup two patterns A and B. In AB-Mode the pattern will toggle between A and B after every beat. The metronome will start with pattern A on the first beat. In BA-Mode the metronome will start with pattern B on the first beat.
Figure 1: Main metronome view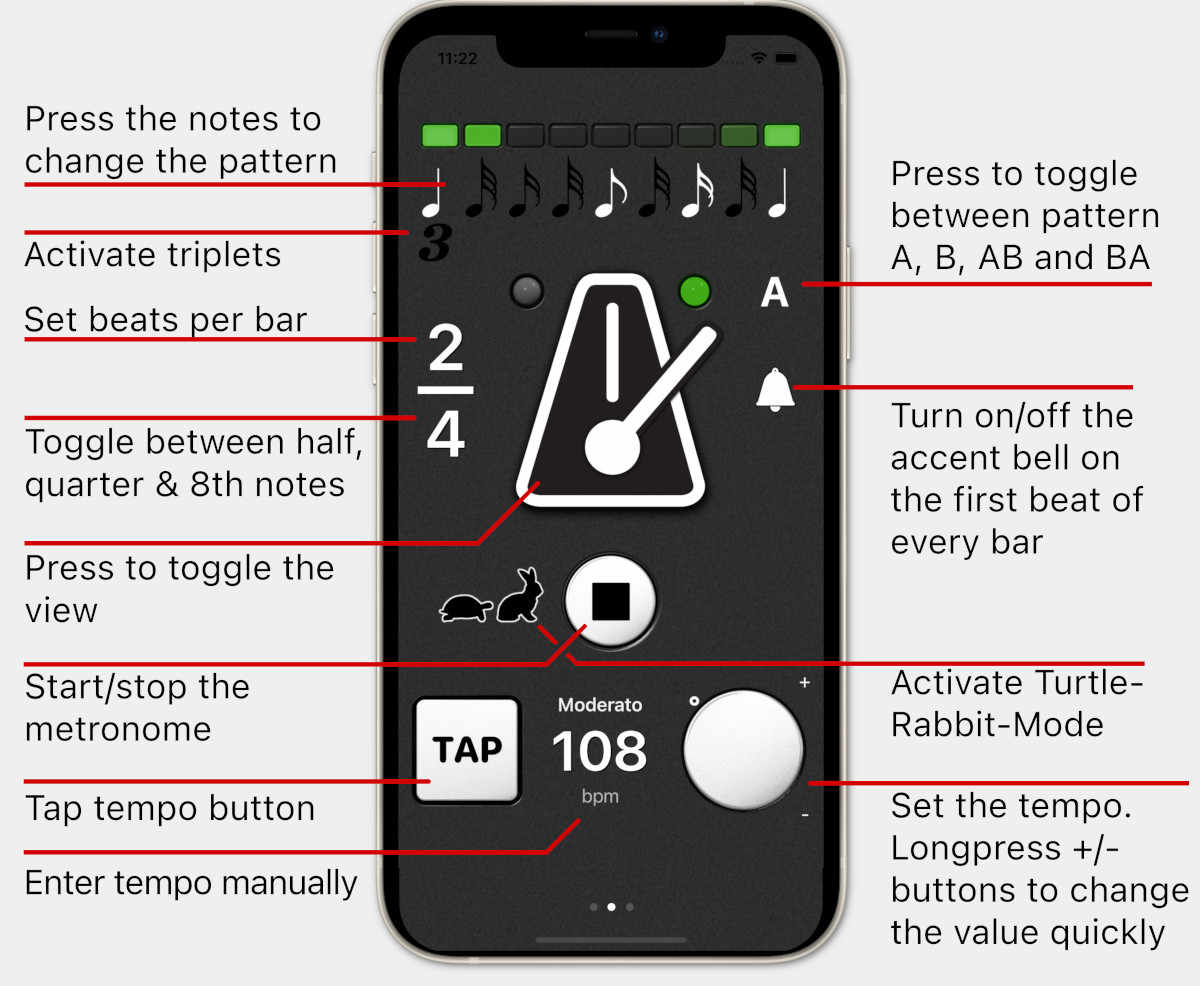 Settings
Swipe to the right on the main view to get to the settings.
Ping Pong mode
Make the LED-Stripe bounce
Modern metronome look
Activate a different look of the metronome
Flash
Flash on every beat. If you use the metronome without sound
TAP Tempo with sound
Play a click when you hit the TAP-Button or mute the TAP-Button
Classical sound
Switch to an natural sound of a metronome
Emphasis on the first beat
Play a special sound on the first beat of every bar
Bell sound for the emphasis
Use a bell sound for the emphasis
Bell frequency
Set the frequency of the bell
Emphasis volume
Set the volume of the emphasis sound
Offbeat volume
Set the volume the offbeats. Every beat that is not on a whole beat is called an offbeat.
Support
Become a supporter if you like TapTock
Give a Rating
Give TapTock a rating and/or review in the AppStore, this helps other users to find the app.
Synchronize
Save your presets in your iCloud and synchronize your presets if you are using TapTock on many devices.
Presets
Swipe to the left to get to the presets. Here you can store your metronome patterns.
To save the presets on your iCloud go to the Settings view.
Figure 2:
Presets view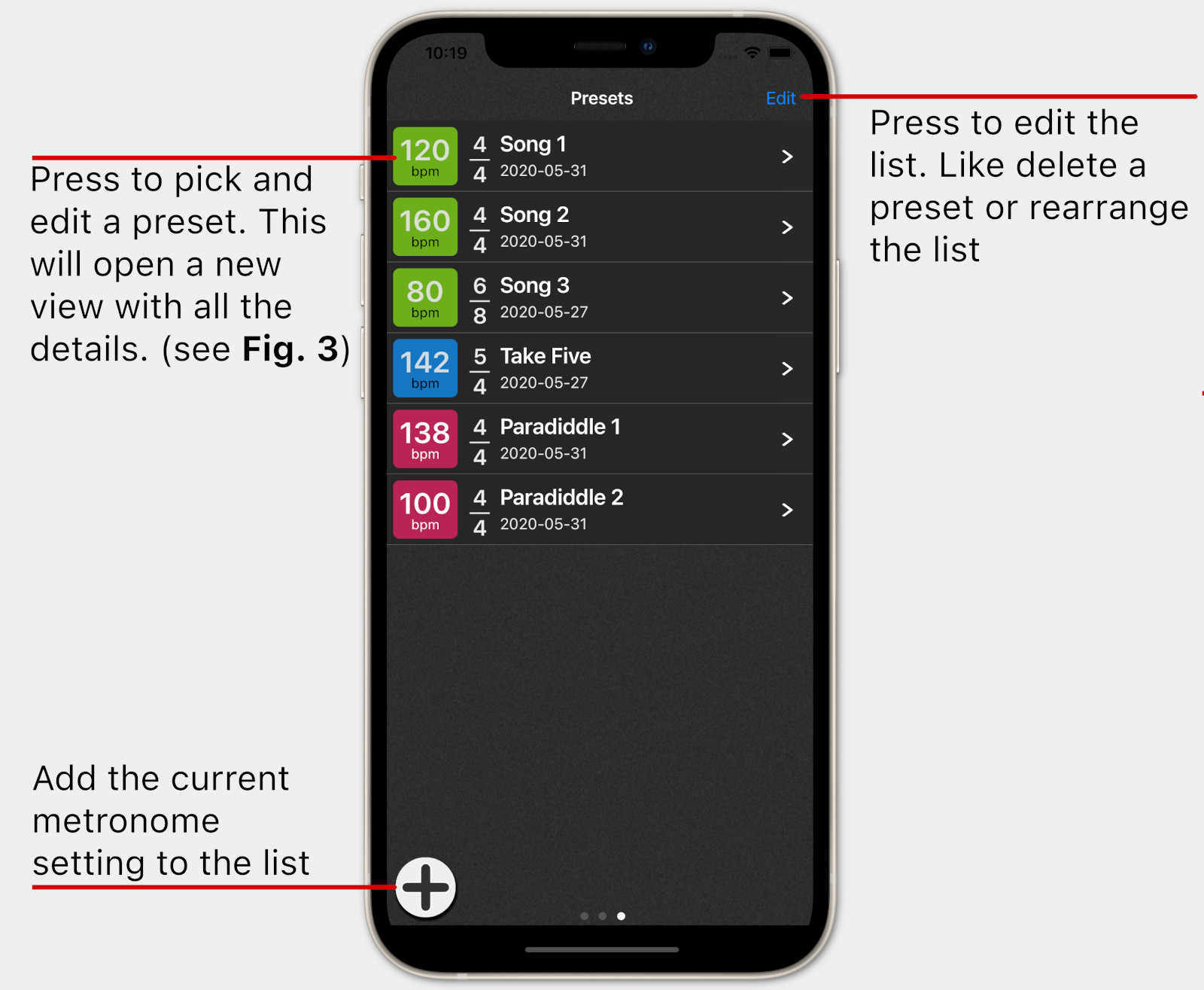 Figure 3:
Details of the preset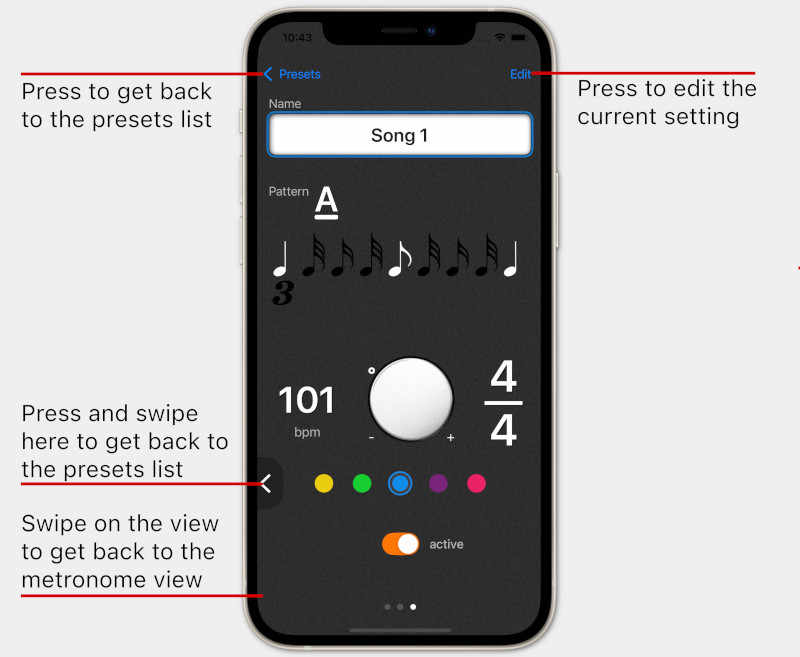 TapTock, Tap Tempo, iOS, Download, Metronom, Metronome